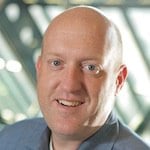 How to Deal with a Rapid Transition to Virtual Learning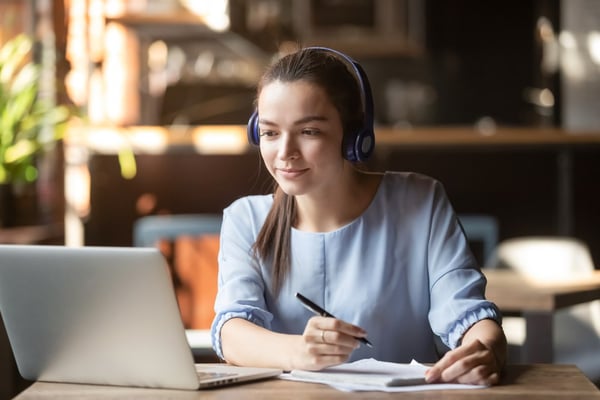 Because of the impact of Coronavirus (COVID-19), many K-12 schools, colleges and universities are going through a transition they've never experienced before: a fully virtual learning environment.
Educational institutions are not designed to be able to turn on a dime. But that is exactly what they are being asked to do.
The rapid shift to new technology tools and procedures is going to put a huge strain on educational training and support staff.
Complicating matters, it is likely that the tools and procedures will have to be adjusted repeatedly over the next few weeks as schools experiment with different solutions, respond to government direction and discover unanticipated challenges and needs.
Although careful, methodical planning and training development has served educational training and support teams in the past, this approach will most likely work against them during this transition to a virtual learning environment.
To support and train faculty, staff and students during this time of rapid change and uncertainty, training and support staff need to develop new skills and approaches, and rethink some of their previously held beliefs and best practices.
Here are five actionable tips to help with your transition to virtual learning:
1. Don't wait until things stabilize to provide training material
Faculty, students and staff will need training material right away in order to make the transition successfully.
As the situation unfolds, you can adapt your materials. For now, you just need to make sure they have the support they need to get things up and running.
2. Focus training on 'Jobs to Be Done'
Trainers and support teams need to identify the actual jobs that faculty, staff, and students need to accomplish and provide training for those jobs — not just the software or tools they are going to adopt.
For example, don't train teachers on "How to use Zoom." Train them on "How to teach a virtual class using Zoom."
3. Revise your training materials every day as things change
Iteration will be key. You need to put content out there and then quickly adjust, revise or even discard material as new information comes in and needs change.
4. Focus on the "Critical Paths" to short-term success
Your initial training shouldn't focus on creating experts. It should focus on helping educators and students feel successful with the new process. The "Critical Path" is the minimum steps that need to be taken to help them feel that success. For example, if you are using something like Zoom to host a virtual class, the "success" would be holding one successful online session. It doesn't need to be perfect, it just needs to happen. The "Critical Path" to that successful experience would be:
Instructor can create a meeting and invite students
Instructor can start the meeting
Students can login to the meeting
Audio works
Instructor can share their screen

Additional information about polls, breakout rooms, sharing files, etc. can all be handled at a later time, after that first successful experience has been achieved.
5. Don't rely on memorization
People are being bombarded by information right now. If your training relies on any sort of memorization, it will not be effective.
Instead, you need to create support materials that will help people succeed even when they have forgotten everything you taught them.
Your support articles and interactive troubleshooting guides (workflows in ScreenSteps) should provide trainees with clear and concise instructions to achieve their desired outcome without requiring any additional help from training or support staff.
That way, even if the trainee forgets the process, they can quickly reference the guide. Training becomes less about "teaching" and more about showing what is possible and where to find the detailed guidance they need to get the job done.
This allows your training and support operations to scale much more effectively in a virtual learning environment. Trainers and support staff should evaluate their current training strategy and tools to assess whether they can support a "no memorization" approach to training.
These are unprecedented times. To help educational institutions we are doing two things:
We are hosted a webinar on March 17, 2020 to talk about these principles and how to apply them. You can see the recording here.
We are offering free ScreenSteps accounts to educational institutions through the end of June to help them manage this transition.
You can do this; you just need to embrace a few new approaches and rethink some old assumptions. We are here to help. Let's schedule a meeting to see where we can support.
For more information on how to go remote, check out this article we were featured in from CFO magazine: How to Prepare for a Remote Digital Workplace