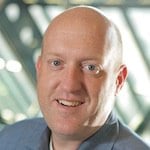 Is ScreenSteps an alternative to WalkMe in my call center?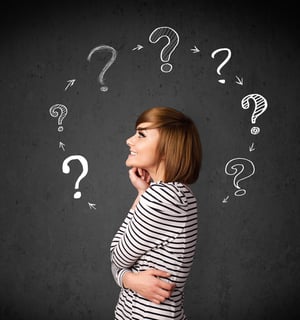 Are you considering WalkMe for your call center? It looks promising. The feature looks fantastic, but you are a little taken aback by the price? WalkMe comes with a hefty price tag, so you want to make sure you are making the right choice before you invest that much money.
And so you have started looking for other options and that is how you ended up here. In this short article I am going to point out some key differences between WalkMe and ScreenSteps and how both can benefit your call center. I'm the CEO of ScreenSteps and have been asked this question a lot of times since ScreenSteps often gets considered along with WalkMe. I'm going to do my best to answer your question impartially, but obviously I have a bias towards ScreenSteps.
Is ScreenSteps an alternative to WalkMe?
It depends on what you mean by "alternative". ScreenSteps is not a WalkMe clone like many other applications. WalkMe and other similar applications present help bubbles on top of a web application, showing users exactly where to click and what information to enter.
ScreenSteps is a knowledge base and training platform. It allows you to create visual help articles that show your call center agents exactly what to say, ask, and do for any scenario. ScreenSteps doesn't present help bubbles on top of the buttons your agents need to click. It presents an interactive call flow alongside the applications your agents are using to guide them through a process.
So, while ScreenSteps and WalkMe solve similar problems (reducing agent mistakes, reducing confusion, and decreasing training time) they do so in different ways.
What problem are you trying to solve?
In order to make the right decision about WalkMe and decide if ScreenSteps is a viable alternative (or a necessary addition) it is important to clearly diagnose the problems you're trying to solve.
Problem 1: Agents are using software incorrectly
If your agents are struggling to use your software tools correctly, WalkMe will be a great solution. WalkMe will show them exactly what to click on, right in the applications they are using.
ScreenSteps can also help your agents use the software correctly, but it will do so by showing them a visual knowledge base article instead of help bubbles.
If all you need to do is get agents to click on the right buttons and you can afford WalkMe, you could probably choose WalkMe in this situation. If the cost of WalkMe seems too much, then you may find that ScreenSteps can solve the same problem for you at a lower cost.
Problem 2: Agents are taking a long time to become proficient on a process that involves more than just software
Oftentimes, agents will struggle with more than just software. In many call centers, agents aren't sure what questions they should ask, what they should say, or what solutions they should recommend until they have been working at a call center for many weeks or months. The reason is that there is just a lot of knowledge that the agent needs to memorize before they can tackle complex calls without putting a customer on hold or asking their supervisor.
WalkMe will be less effective at supporting an agent in this situation. While it can show them what to click on, it won't show them what to say, or guide them through a decision process.
Since ScreenSteps deals with more than just clicks, it can handle these complex situations better. Agents use Interactive Conversation Flows that guide the agent through a call by the following:
Asking them questions and then providing them step-by-step guidance based on their answers
Providing prompts that can help them know what to ask or say to a customer
Problem 3: Agents can't find answers to customer questions
Once again, WalkMe won't be a good fit here. ScreenSteps can help you capture information that your agents need in order to respond to customer questions.
Problem 4: Agents are entering the wrong data into fields
WalkMe has some pretty cool data validation tools. You can set up WalkMe so that it will check that your agents have entered the correct information into a form before they can submit it.
ScreenSteps doesn't have any tools for performing data validation. You can document in the article what an agent should do, but WalkMe will actually enforce those rules. ScreenSteps won't do that.
If data validation is a big problem and you can afford WalkMe then WalkMe would be a better solution for your data validation issues. In many cases, ScreenSteps can improve the situation by giving your agents clear instructions, but it isn't the same as having the data validation of WalkMe.
What is the difference in cost?
One of the biggest questions people have is how much each product will cost. Pricing for ScreenSteps is based on the number of active users you have in using the platform. Pricing starts at $1,800/year depending on the plan you choose and the number of monthly active users who will be accessing your account. ScreenSteps offers a 14-day free trial but does not have a free version. Pricing is typically between $5-$15/user/month with volume discounts for larger accounts.
WalkMe doesn't publish their pricing. The only option on their pricing page is to get a quote. WalkMe is definitely on the higher end of the pricing spectrum. This publicly available document lists one proposal at around $103,000/year for up to 3,000 users with a three-year commitment. Other forums like this G2 forum post listed the price at $20,000 a year for 130 users.
For both ScreenSteps and WalkMe you will need to get a custom quote but you should anticipate that the ScreenSteps price will be significantly lower than what WalkMe will cost.
So which do I choose?
It really depends on which problem you are trying to solve. If you just need agents to click on the right buttons, or need to make sure that the data they enter into forms meets certain criteria, and you can afford it, then WalkMe is a great option.
If your challenges are more around helping agents navigate a conversation and make the right decisions, then ScreenSteps will be a much better option. By using ScreenSteps' integrated screen capture tools, you will also be able to quickly create visual guides that will make it clear for your employees where they should click and what information they fill in.
If it seems like ScreenSteps might be a better and more cost effective alternative for you, schedule a call with a member of our team and we will be happy to answer any questions you have.