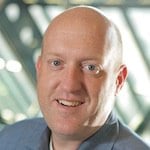 You can't delegate if you don't document
This last month we added a third person to the Blue Mango team, Jonathan (Ja) DeVore, our new Director of Marketing. You might notice some commonality among the names here. Trevor and I are brothers and have been business partners since 2003. Ja is our younger, but taller brother. He comes to Blue Mango after several years at PricewaterhouseCoopers, so he has some legit experience behind him.

Ja is an incredibly creative person, but had very little experience with many of the tools that we use here. He comes from a corporate environment and is used to corporate tools. We are a small business so we use a lot of web applications to get our work done each day. The list of tools we use is getting pretty extensive, and training someone on all of them can seem overwhelming.

But Ja was productive from day one. In fact, for his first three days I was in Boston on a trip with my 9 year-old. How did Ja hit the ground running? Though he's pretty smart, he's not smart enough to instantly know how to use all of the software applications we use.

The key was that we had documentation that was optimized for delegation.



Up until now I have been handling all of the marketing activities for Blue Mango Learning Systems. A lot of knowledge of how we did things was stored in my head. But we make it a practice here to document as much as possible. So, before Ja started I had many of the marketing tasks I regularly performed documented in our internal ScreenSteps site.

Ja was able to come in on day 1, log in to our ScreenSteps Live account, look for the instructions he needed and get right to work. I got a few questions while I was in Boston, but they were quick questions that could be answered with a text as opposed to the kind requiring me to set up a web meeting and manually walk him through a process.

If you are struggling to delegate tasks, it is probably because you haven't documented them. Or, you haven't documented them in a way that's delegation friendly.

On Wednesday, December 5th at 12pm we are going to be hosting a webinar called, "How to create documentation that helps you scale your business." It's the foundation for building a turnkey business. We will show you how we create documentation that is optimized for delegating tasks and how to use it in your workflow.

As an added bonus, we will be showing off the brand new tools that are coming to ScreenSteps Live. This a major change that has had a big impact on how we create and use our documentation.