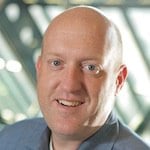 3 Tips for Keeping Your Documentation Up to Date
Software Documentation Tips | Customer Support | Documentation Managers
As a user, nothing is more frustrating than reading instructions that are out of date. Help files that describe buttons, icons or features that simply don't exist anymore are one of the cruelest things any organization can inflict upon its users.

Unfortunately it is all too common. How often do your update your docs? What if you GPS was only updated as often as your documentation?



Here are three simple tips for keeping your documentation up to date:
1. Make it simple to know when docs need updating (pictures really help)
If your documentation only has text it becomes really, really hard to figure out what needs updating. You literally have to read everything. But if your docs use a lot of screenshots then you can quickly scan the documentation to see what needs updating.
2. Remove the barriers to updating your docs
If you have cumbersome authoring or approval processes then your docs will stay out of date. Make sure that your authors can quickly get access to source material, especially the original images used for your screenshots. You should also make sure that your review processes are not overly draconian. The more barriers you can remove the better chance your docs will have of staying up to date.
3. Make sure your docs get used
This is the single best tip. *If you and your customers are using your documentation on a regular basis then your docs will stay up to date.* The best way to get your docs used is to include your documentation in the customer support process. Your customers will instantly tell you when something is out of date and you can get it taken care of right away.