Checklists and Groups (New ScreenSteps Employee Training Platform Features)
We wanted to give you a preview of what is coming in the new ScreenSteps Employee Training Platform. Look for future blog post that will detail all of the features. But here are a few bits.
Checklists
Job aids are great for when an employee is still learning where to click and what to do. But after awhile, employees may not need to reference the screenshots very often because they remember all (or at least most) of the clicks for performing a task.
Yet mistakes are still being made in the day-to-day operations. Billing information is incomplete, Opportunties are inaccurate, and Quotes are being sent out prematurely. Even though employees basically know how to do their job, sometimes they forget all that needs to be done. And that's where checklists come in.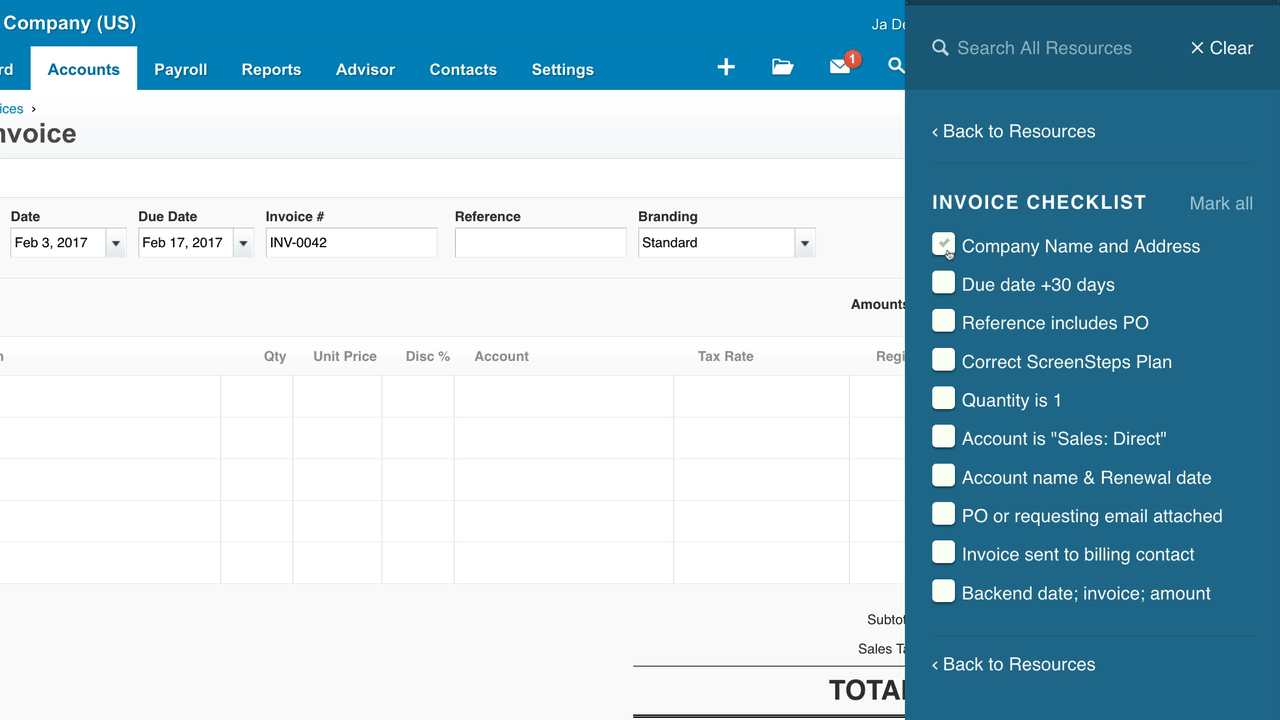 Now, with the ScreenSteps Employee Training Platform, you can create checklists your employees can reference whenever they are doing a job that has some complexity, a lot of moving pieces, or done infrequently.
Groups
When we showed beta testers the ScreenSteps Employee Training Platform, they loved being able to select which resources appeared in each Salesforce object and web app. But further discussion revealed that several different kinds of employees were using the same objects and web apps--and they should all be seeing different training materials and job aids.
So now, you can customize what content is being displayed in the sidebar based on who a user is. When Sales reps open up the Contacts object, they will see content specifically for Sales Reps. When managers open up the Contacts object, they will see content specifically for managers.
Groups allows you to customize each employee's learning experience by sending the training materials that are specific to their job.