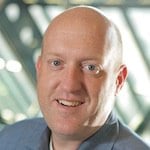 7 Reasons Change Management Consultants Should Use ScreenSteps Instead of PowerPoint For Handoff Training
In most consulting engagements that involve any form of change management the consulting team is required to deliver some sort of training material to the customer. This often takes the form of a "train the trainer" approach.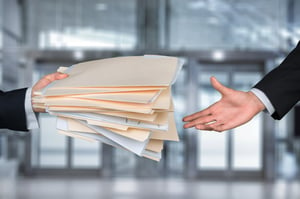 Let's take the example of a consultant implementing an ERP system for a customer. The customer will receive the "benefits" of the engagement when the ERP has been fully implemented and the customer's employees have successfully adopted their processes to utility the ERP workflows that the consultant has designed.
The consultant has three jobs:
Understand the customers needs
Implement an ERP that meets those needs
Enable the customer's team to utilize the ERP system in a way that the business goals are achieved.
Step #3 is where many engagements fail. The consultant understands the needs, creates a great implementation, but too little time and effort is spent on helping the customer successfully implement the changes.
What do consultants use to "train the trainer"?
In most engagements, the tool of choice for training the trainer is a PowerPoint deck or a collection of Word files. Consultants use these tools because they are familiar with them. While these tools often fulfill the requirement of a deliverable they don't create the desired business outcome.
How does ScreenSteps help deliver the business result that you want?
If the project was worth paying a consultant for, then it is worth the investment to make sure it is successful. Here are just a few ways that ScreenSteps offers a better solution than PowerPoint or Word files for performing a project hand off.
Fast content creation - ScreenSteps' integrated screen capture, image annotations, and additional authoring features that are optimized for creating how-to guides and training materials make it possible for consultants to create training materials in a fraction of the time.
Better formatting - ScreenSteps' tools help authors create clearly formatted articles that are easier for customers to scan and understand.
Better discoverability - Most PowerPoint, Word, and PDF files end up on a SharePoint server somewhere, never to be looked at again. ScreenSteps articles go into an easily searchable knowledge base.
Easier to update - There is nothing that compares to ScreenSteps when it comes time to update screenshots or reorganize training content. Imagine replacing screenshots with a single click instead of finding a PowerPoint file, capturing a new image, marking it up, saving it, importing it and then trying to make sure that the client has the most up to date version.
Usage analytics - ScreenSteps has built in analytics that will let the customer know if and how the training material is being accessed.
Content reuse - ScreenSteps articles can easily be used in a self-pace training course and then repurposed for use as reference material in a company knowledge base.
Unique interactive features that improve training - ScreenSteps has many unique features that help training be presented is a way that make it easier for customers to be successful when they are using the material. These include:
Checklists help customers follow a process.
Inline links allow you to show related articles in the context of complex workflows
Foldable sections help you make complicated or lengthy information easier to navigate and digest.
Don't fail at the final step of the journey
If you are a business consultant, your customer's satisfaction will be directly tied to how well they can implement the solution you design for them. Don't let a hastily put together collection of PowerPoint or Word files fail in the last step of the journey.
If you would like to learn more about ScreenSteps, you can schedule a meeting with a member of our team below.