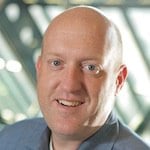 Too busy to write ScreenSteps content? Start with these 3 articles
Congratulations! Your company is growing, which means your team is growing. Or maybe there are operation changes happening. Either way, it's an exciting time at your company.
But the truth is you're struggling with this change as a leader.
Why? Everyone has questions and they're all coming to you for the answers. And you're exhausted and overwhelmed.
As the company expert, this means you spend all day either troubleshooting situations, figuring out how to do new things, or answering questions that you've already answered 20 times.
It's gotten to the point that you don't feel you can go on vacation because that means nobody will be around who can answer the questions.
But now you've decided you are going to improve the situation and invest your time and effort into developing a knowledge management strategy. That's fantastic!
Knowing where to start can be a challenge.
As the CEO of ScreenSteps, I too ran into this problem of constantly being asked questions. So I created a process so I could document resources my employees could use to answer their own questions. And it takes less time for both of us to complete the job now!
Our goal is to get you to a place where you are still the expert. But your expertise is used to move the business forward instead of just to keep it from falling apart. We need to free up your time so you can do that (aka your real job).
So what we're going to do is give you a plan to help you document your processes and ditch this life as a one-person show.
Once you've decided to document your procedures, where do you even get started? It is overwhelming to think about all of the processes your company handles.
After you've signed up for a free ScreenSteps trial, these three phases will help you break into the documentation. It will help you establish which processes and procedures your employees need NOW to do their jobs.
Phase 1: Create roadblock remover articles
Phase 2: Develop resources for new hires
Phase 3: Help everyone troubleshoot problems (without asking you)
These phases are going to help you focus on the most critical articles and establish habits to keep your knowledge base up to date with the correct information.
Phase 1: Create roadblock remover articles
A roadblock remover article addresses those daily questions you get asked. You've probably heard these questions repeated over and over again. And, yet, the answer is typically really simple or straightforward.
Without the correct answers to these questions, your employees are blocked from doing their jobs. Therefore, they are constantly checking in with you to make sure they can complete the procedure correctly.
The goal is to create articles that can help guide an employee to complete a task without needing to use their supervisor or neighbor as a reference.
How do you know what these roadblocker questions are?
You plan not to plan. Plan not to plan means focus your time and energy on the most important articles by letting the questions come to you. No brainstorming required.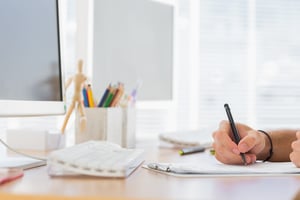 For your first week of your free trial, write down every question that somebody asks you. Then answer these questions by building an article in your knowledge base. The question you were asked becomes the title of this article.
Make sure you write down which employees ask you those questions. Once you finish writing the article, send the article to that employee to answer their question. They can now reference the article when they have that question again.
Do that and — BOOM — you've started your knowledge base. And you didn't even have to brainstorm article ideas. It was a simple three-step process:
Write down the question.
Write down the answer.
Send it to the employee.
Related: How Can I Get Call Center Reps Using Our Guides Instead of Asking Me?
Phase 2: Develop resources for new hires after they are onboarded
We've all experienced this: you've spent weeks onboarding an employee. After completing and passing the training course, the new employee finally starts their job … but they still aren't able to do the simplest tasks they were hired to do.
Prevent this common issue by training your new hires to use the knowledge base for answers. Pretty much everybody has done a Google Search at some point in their life. This is just a search of your company's articles.
This means you need to document these procedures.
Think of your new hires. What do you need to do to onboard an employee? What are the questions they would ask? What are some of the first tasks you assign them post-training?
Write down those questions. Make sure they are specific to scenarios.
Say one of the main tasks new hires start with is creating invoices. What does the newly onboarded employee need to know to complete this task?
How do I create an invoice? How do I create an invoice that needs to go out every month to a government contract?
Then answer these questions in different articles. You want to make those questions map to actual things that they need to do. During training, you can teach new hires how to search your ScreenSteps knowledge base for their answers.
🔎 Related: How to Turn Your Flowcharts Into Workflow Articles With ScreenSteps
Phase 3: Help people troubleshoot the problems that only you can troubleshoot
After you've taken care of the simple questions and resources for newly hired employees, you'll want to turn your attention to troubleshooting guides.
When you properly document your procedures, any employee can handle any question following an expert guide.
Decide which troubleshooting articles to tackle first by recognizing where your problems are. This requires some brainstorming.
Imagine you were talking to somebody on the phone. What could their problem be? What questions would you ask them? How would you diagnose their problem and propose a solution?
Write those questions down. Put those questions into a workflow article. Employees can then follow the workflow and it will guide them to the right solution.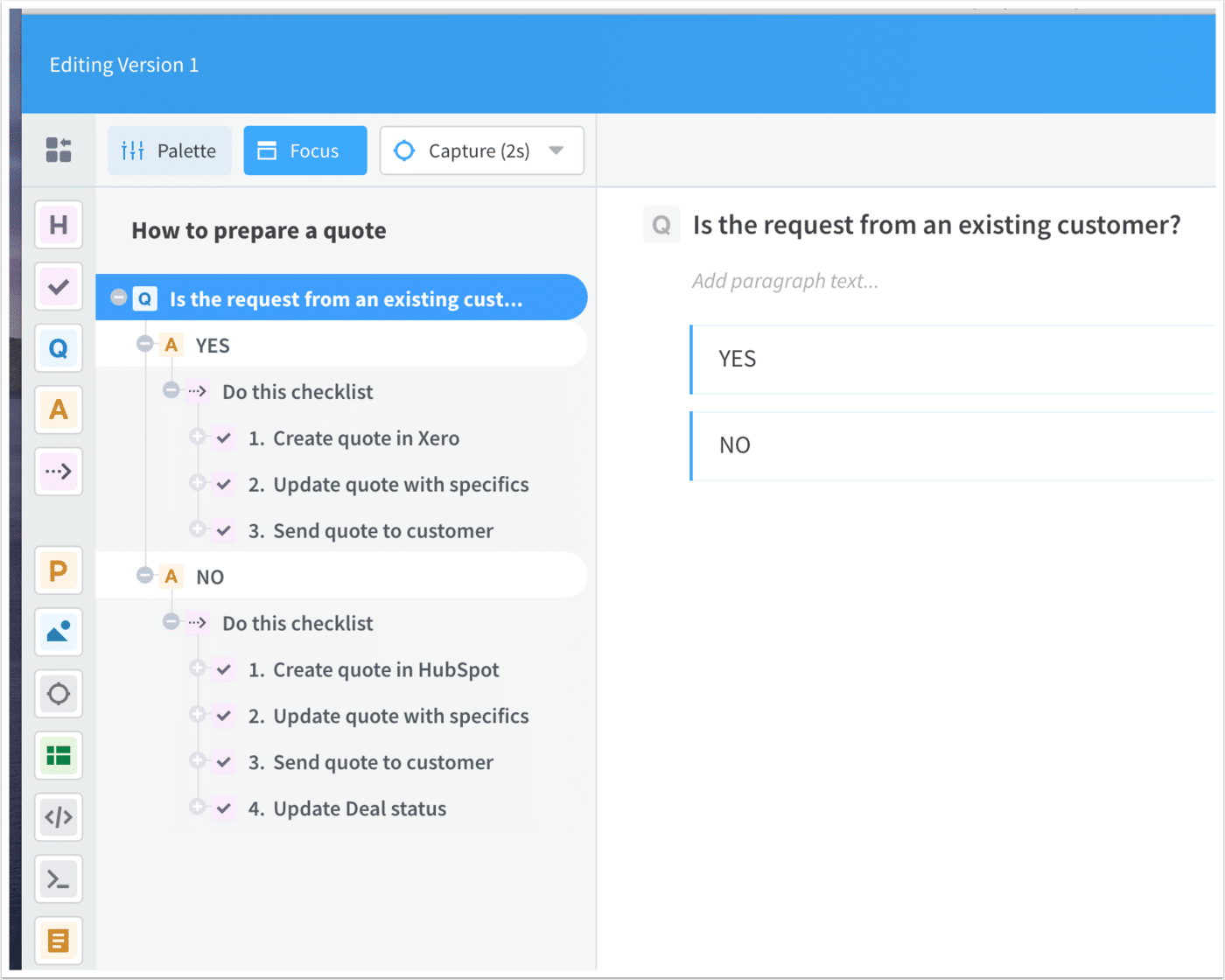 By doing this, we've taken your process of thinking and put it in an article where people can now use it on their own.
For example, you could get a call with someone trying to figure out an analytics report. They say their problem is "I can't figure out why the data isn't showing up in my report the way I want it to. How do I fix it?"
To create an article, you would title it as a question: "How do I format reports?" When you use language the customers and employees use, it is easier for the employees to find the guide.
You would then build a workflow that would walk an employee in how to help the customer reformat their report to the view they wanted.
Our ScreenSteps content coaches can help you structure these articles.
Get your time back when you document procedures
Why should you invest time into documenting your procedures?
Because when employees aren't constantly asking you questions, it frees up your time. You'll go beyond survival mode.
With documentation, you'll enter a work-life where there are fewer interruptions and questions.
That means you'll finally have time to work on those other projects you've had to put on the backburner. You'll be free to:
Invest time in onboarding and develop your training programs
Invest time to build these troubleshooting guides
Optimize your operations instead of surviving the day-to-day grind
ScreenSteps can help get you there. We've helped hundreds of companies who've had everything from starting from scratch to companies that have used PDFs, Word documents, etc.
Using ScreenSteps knowledge base to build workflows, the companies have been able to create 4X the documents in ¼ of the time. They've also seen employees who actually turn to the knowledge base for answers instead of always asking their supervisor questions.
Want more tips on how to create articles when you don't have any free time?
Watch this 4-minute video to see how you can replace old habits with a simple change that will help you create content in minutes.