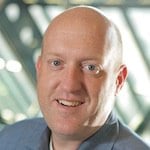 Workshop: Building a Resilient Call Center Training Program
We all have to deal with change — especially if you work in a call center! Change can cause chaos, which is often manifested through longer training times, decreased QA scores, increased hold time, etc.
But it is possible to build a training program that is resilient to change.
In this recorded web training, we explain how you can create a training program that can handle changes in people (new hires), processes, or location (WFH or on site).
Watch the 30-minute video below to learn how, or jump to the section you need with the Table of Contents.
Table of Contents:
0:50 – What do your customers want?
1:42 – How can you give customers what they want when you are going through change?
4:54 – Keys to building a resilient plan
5:18 – How do you systematize a call?
6:10 – Zero Memorization
🔎 Related: Save time training with Zero Memorization
9:34 – Step 1: Identify and systematize your calls (with an example)
17:22 – Step 2: Turn those systems into searchable call flows (with an example)
23:03 – Step 3: Train agents to use the call flows
25:22 – Step 4: Iterate, improve, and adapt
29:34 – Build a resilient call center with ScreenSteps
What do you want to do next?