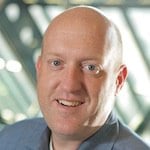 How to Evaluate your Documentation
How do you know if your online documentation is making an impact? How do you know what you need to improve? In this article, we are going to give you a a few questions you can use to evaluate how well your documentation site is prepared to help your customers.
We are going to discuss this in the terms of training and customer support as outlined in our article, The Customer Education Lifecycle.
1. Is it optimized for customer support?
Remember that in customer support situations your customers and support agents will be primarily searching for answers.
Are your article titles optimized for search?
Does each article answer one primary question or does it try to answer multiple questions in the same article?
Is each article accessible through a unique URL?
Are screenshots used to help customers orient themselves?
2. Is it optimized for training?
Are your training areas organized by customer use cases?
Can your customers easily navigate through your training guides to the sections that they need to reference?
Are your training guides maintaining the proper balance between scope and detail?
Are your training guides trying to double as support resources or vice versa?
Answering these questions can give you a good idea of where and how you need to improve your content.
Displaying How to evaluate your documentation.