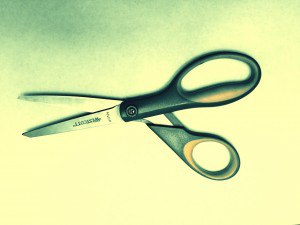 Thousands of organizations and teams use SharePoint to manage their knowledge bases - but that is a mistake.

It's not a mistake because SharePoint is a bad tool; on the contrary, it can practically do everything. But, not everybody knows what they want it to do, or how they want to use it - so it just ends up being a shared drive where PDFs, Word documents, Excel spreadsheets, and PowerPoint presentations dwell - all the while, gathering cyber dust and not being helpful to anyone.

If you're trying to build an actionable knowledge base, this just won't cut it.

What is an Actionable Knowledge Base?
There are knowledge bases, and there are actionable knowledge bases. A knowledge base is where everybody throws their white papers, training slides, Excel tools, and old on-boarding presentations. The information may be useful, but it's not very actionable.

Sure it might help to know what the big picture is for why insurance premiums are going up, but that doesn't help anybody when they're trying to update a customer's account.

That's exactly what an actionable knowledge base is - a place for storing information that helps your team perform tasks such as updating customer accounts, creating invoices, creating a webinar, etc.

Organizations need to be building more actionable knowledge bases and fewer knowledge bases.
Why do I need an Actionable Knowledge Base?
If you aren't building an actionable knowledge base, then you'll never really be able to delegate tasks to other team members. Although you might be able to get away with standing over your teammate's shoulder, explaining every button he/she is supposed to click is not a foundation that you can grow your team on because it always requires interaction from you.

And if you're constantly answering questions, you can't focus on other, more important tasks. Nor can you ever take vacation, get sick, or grow into a new management role. There needs to be another source for obtaining the information that they need - one that doesn't involve a lot of hands on attention.
Your team needs something to reference
Learning something new doesn't come by just hearing it once - it takes repetition. So when somebody is performing a task that is new to him/her, even if he/she was taught how to do it in a fancy training two months ago, questions will come up. Questions about the little details. And for those questions, you need to have material that is easy to reference.

If reference material is not easily available, then either the task will be done incorrectly, or you be constantly answering questions as they come up.

That's not a very good model for running things.
What does SharePoint do?
SharePoint is an incredibly powerful tool that can do amazing things... if you know how to use it, and you have a team of developers who can build custom sites.

Some companies use it to build their entire public facing website. Others use it to create dashboards or to create forms. But from my experience, most people just end up using it as a document repository.

And a document repository is not an actionable knowledge base.

It's not that SharePoint is incapable of making actionable knowledge bases - it's just that SharePoint is meant to be so many things to so many people that it's not intuitive to the user how it should be used for building a knowledge base. You practically need a developer or a team of consultants to come in and teach you how to use this fancy tool - and that is costly, time-consuming, and very rarely gives you the results that you were after.

So teams usually get SharePoint and just begin using it to store documents - building a knowledge base that is confusing to navigate, not very searchable, and not referenced very often.
Why is a document repository bad?
Remember how I said that people need to reference something when they're learning how to do something new? Well trying to find a reference in a document repository is awful. The one piece of information you need might be locked in a PowerPoint presentation that was given three years ago... on slide 201 of 276.

Nobody will look that hard for information, especially when they can just ping you over a chat service.


What do I need then?
You need an actionable knowledge base that is:
Easy to build
Easy to search
Easy to update
Teaches how to do actionable tasks
If you have an actionable knowledge base, you'll be able to delegate tasks to others. You'll spend less time explaining how to do work and more time getting things done. You can easily bounce back from employee turnover. And you can finally spend your vacation not checking your email every 10 minutes.

For tips on how we're building our actionable knowledge base, check out the article on Creating a Turnkey Business.