5 Best L&D Tools to Train Employees at Businesses that are Scaling
1. eLearning delivery and management (LMS)
A Learning Management System (LMS) is great for teaching employees something new and helping them gain a broad understanding of a topic. It can also be used to teach employees more in-depth concepts about something they already know a little about.
An LMS is great for scaling your teaching efforts when you need employees to understand background information, the context of a process, and the what, why, and when of how to complete a procedure.
Some situations where you would use an LMS is in your onboard training to:
Introduce your new hires to company policies and practices
Maintain compliance
Provide self-paced training courses for professional development
Teach employees a brand new concept or expanding their knowledge of a concept
Most LMS tools are not designed for creating content from scratch — they are for delivering learning content and tracking the completion/progress of your learners. Most likely, you will need to create your learning materials in another system (which I get into below) and upload your materials into the LMS.
While not a comprehensive list, here are a few of some popular (and well-reviewed) LMS tools:
2. Knowledge base and/or performance support system
While an LMS is great for managing courses that teach new concepts, it's not very good at organizing learning assets employees need for performing operational tasks.
The main reason is when employees perform operational tasks, there is too much information to remember — too many clicks, too many fields, and too many nuances for the hundreds of procedures employees perform on a weekly basis.
It's best to create learning assets that employees can use in the moment they need to apply that knowledge while they're in the workflow. Things like bulleted lists, user guides, checklists, and job aids.
When you create those kinds of learning assets, it is easy for those resources to get lost in an LMS. So instead, you'll want to create a single source of truth where your employees can find all the information they need to help them perform their daily tasks.
That's where a knowledge base and/or a performance support system comes in. These types of systems enable trainers to organize and share information that employees can access and use to perform tasks properly while in the workflow. This is part of continuous learning (aka training on the job).
There are two basic options for storing your resources as well as more interactive, advanced options. Here are a few:
I. Documentation storage
You're likely already using a document storage system. This type of system is for keeping all of your digital files in one location. Think of them as a document library.
Employees can navigate through folders and subfolders or do a basic search to find a procedure or policy guide to help them. A few options for storing and sharing your documents include:
The drawbacks of using a document storage system are that their search function isn't robust, employees have a difficult time finding what they need, and the learning materials are difficult to update.
II. Online knowledge base
An online knowledge base is similar to a document storage system. The main difference is that instead of organizing digital files like PDFs, Word docs, and PowerPoint decks, content in an online knowledge base is on a web page.
Because the information is in HTML and viewed in a web browser, search is often much better, and the formatting options can be more interactive. This makes it easy for your employees to access guides in the moment they need them.
While you can upload digital files to your knowledge base, it's more likely that you will create the content directly in your knowledge base as a web page. Some knowledge base software companies that support financial institutions include:
🔍 Related: 5 Tips For Choosing the Best Knowledge Base Software For Your Business
III. Performance support tool (or digital coach)
A performance support tool (ie: digital coach) is similar to a knowledge base. The main difference is in how you create your content and how employees use your content. Instead of just creating learning assets that provide information (i.e. knowledge), you create learning assets that help employees perform their jobs.
Or in other words, you create learning assets that support employees as they perform their jobs — which is how this tool gets its name.
For example, instead of creating a job aid titled something like "The Accounts Screen" you would create a job aid titled, "How to create a new account." The learning assets in a performance support tool walk your employees through a process, a procedure, or help them apply a policy.
You provide step-by-step guides that show your employees exactly where they need to click and what they need to do.
Performance support tools are equivalent to a trainer sitting next to an employee and telling them what to do next. Instead of reading through text on a page and figuring out how to apply it to their situation, a performance support tool leads an employee through the steps.
While it is similar to a knowledge base, a performance support tool is more intentional in its aid. Note: Some knowledge bases have the ability to create resources that can be used for performance support.
A few examples of performance support tools include:
3. Content creation tools
Depending on what type of learning assets you want to create, and how you decide to store and share your learning assets, you may need other tools to help you create content.
For example, if you decide to use an LMS and the basic document storage option, then you will need software to create custom eLearning courses and job aids.
Often, companies already have documentation tools (ie: Microsoft Office, Google Docs, etc.), but those aren't always the best for teaching concepts and communicating processes and procedures.
Here are a few alternative tools to help you consider what your company needs to explain your processes and procedures.
I. eLearning content creation tools
Depending on which LMS you use, you may have some interactive options built-in. But instructional designers will often use additional tools to create a more interactive learning experience:
II. Documentation creation tools
Not all of your learning assets need to be interactive courses. Using the following options, you can write out user guides, training manuals, job aids, checklists, and procedures.
Here are a few tools to help you capture your procedures:
These documenting software applications lean towards supporting written instructions. You can include images (ie: screenshots) in most of them, but some of the tools above make it easier than others to capture, resize, and insert the images.
III. Process maps
Some teams prefer to use process maps and flowcharts to explain complex procedures. If that's the case, then here are a few options that could help your employees visualize and move through a procedure easier:
Note: We've found that while many managers and trainers like to map out a process using the tools above, feedback from employees can be mixed. If you go this route, perform user acceptance testing to see if employees like the formatting.
4. Video tools
Do you want to include videos as part of your training offerings? While videos aren't always very helpful when employees are in the middle of a transaction (imagine an employee asking a customer to wait while they watch a 3-minute video about the loan approval process), they can be a great addition to teaching new concepts or introducing background information.
Many LMS, knowledge base, and performance support tools allow you to embed training videos within its program.
I. Video creation for screen recordings
If your employees are intimidated by technology, it can be very helpful for them to watch videos that walk through how a procedure is done in your systems.
When you create screen recording videos, employees can go back and reference those videos when they need a refresher. There are many tools out there that make it easy for you to record your screen as you show how to do a procedure:
The only word of caution here is that if your systems are changing regularly, then keeping your videos up to date will be a full-time job in and of itself. So be careful with how much you rely on video to explain step-by-step procedures.
Additional tip: Audio overlays
Using a good microphone to record yourself for voice overlays will help enhance the audio in your videos. Choose a microphone that helps eliminate white noise and give a clear sound (think podcast quality). Some enhanced microphones include:
II. Video hosting
Some LMS and knowledge base systems will host your videos for you. Others require you to use an external hosting service and then embed the videos into your articles or courses.
If that's the case, here are some great options for hosting your training videos:
Tip: Most, if not all, of these video services also include analytics so you can see how often your videos are being played and how much of the video is being watched.
5. Communication tools
Above, we provided technology that allows L&D and trainers to create learning assets that learners can use independently. Obviously, that's great because learners aren't distracting coworkers when they need to learn something new, learn something more, apply their knowledge, solve a problem, or change a process they're already familiar with.
But there are always going to be situations where your LMS, knowledge base, and/or performance support system do not have the answer. Or your learners need to be in a training class where they receive direct feedback. In those situations, you need technology that allows for you to meet with learners virtually, or respond to questions in the moment.
I. Virtual meetings
Since COVID, virtual meetings have become a standard method of communication for every business.
You're probably already using one of the systems below to hold virtual meetings:
Note: Since we are all used to virtual meetings, it can be tempting to just start a meeting when somebody has a question and needs instruction. But virtual meetings should not replace your learning assets — they should complement them.
Use virtual meetings for additional coaching, etc., but ask your learners to leverage your learning resources if you already have something built out.
II. Chat messaging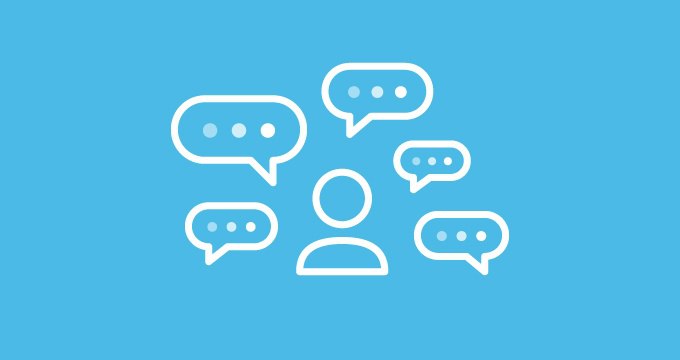 Employees will continue to need help at different points throughout their careers. Providing opportunities to ask questions when they can't find the answers in your other training resources (ie: LMS, documentation library, knowledge base, performance support system), is vital to their development.
An added bonus is that providing chat options helps build team unity. Help your team connect and ask questions with one of these chat messaging tools:
How an LMS and knowledge base support each other in training
There are many options when it comes to training your employees. The important thing to remember when deciding which training software and tools to use is that your employees have different points when they need training support.
Having a technology stack will help you reach your employees in the moments that they need continued education.
ScreenSteps supports your employees throughout their learning journey by providing them with help guides that they can use as they transfer what they learned in the classroom or during eLearning to the workflow.
Using ScreenSteps, they can follow step-by-step instructions to complete tasks, even when it is their first time doing it.
Want to see how an LMS and ScreenSteps work together? See how ScreenSteps can support your LMS training, helping take what your employees learn and apply it on the job.