3 ScreenSteps Tools That Put Information at Your Employees' Fingertips
In today's world, we're used to Google. If we have a question, then we can type it into Google and related answers immediately pop up. But how can we get that same user experience in our knowledge base?
We can say we want our knowledge base to be a Google for our business, but it's not as simple as waving a magic wand. People put a lot of time and effort into making it easy for people to find answers on Google.
If you are creating web pages and you want your information to be one of the top results in a Google search, you have to optimize your web pages. This takes hours of research, watching trends, uncovering keywords, and more.
It's the same for your ScreenSteps knowledge base.
Over the past eight years as Head Consultant at ScreenSteps, I've helped companies optimize their ScreenSteps knowledge base so that it is easy for their employees to find and use their help guides, job aids, and SOPs.
Using these ScreenSteps tools, here are three options for optimizing your ScreenSteps site so that the information is right at your employees' fingertips.
1. Reports provide insight into employee activity
What are your employees searching for? Which terms are they using to find it? In the Reports, you can find out what people are looking for, which articles they are reading, etc.
Essentially, these reports serve as an SEO (search engine optimization) guide for your knowledge base Contributors. These reports help you understand what your employees are searching for while in the workflow and help you optimize your search terms so they can find the articles.
Helps you know what people are looking for
If you don't know what types of help guides your employees are searching for, then you won't be able to provide them the resources they need.
Just like with Google, it takes some effort to understand what resources your employees need. With ScreenSteps, we provide a Reports tool so that you can understand how employees are using your knowledge base.
Knowing what your end-users need is critical. If you create learning and support resources that nobody cares about and don't need, then they won't be able to find answers they actually want, at their fingertips. That's because you haven't provided answers in your knowledge base.
Tip: If you're starting from scratch and don't have any content in ScreenSteps, you can gather ideas for what people are looking for by reviewing emails, support tickets, and asking around.
Include additional search terms
In a perfect world, your employees would remember all the titles exactly as you list them for all your help guides. But the reality is that your employees don't always remember the titles of your articles verbatim.
Perhaps people are typing in a term that doesn't match the content of the articles you've written in ScreenSteps — either in the title or the body of the article. In that case, their searches would pull up zero results (or the results weren't pertinent and so they didn't click on anything).
No problem! Just include those terms in the Additional Search Terms section of ScreenSteps.
🔍 Related: 3 easy tips to make your knowledge base more searchable
2. Content creation tools help you quickly create content that people actually want and need
Once you know what people are looking for, you can quickly create answers in ScreenSteps. You've been clued in by the terms you see they've been searching for in ScreenSteps. Now, you can answer these questions and get them in ScreenSteps in as little as 5 minutes.
Do your reports show that employees are looking for a procedure surrounding what to do when someone wants to exchange a product past its 30-day window? Take a few minutes to write out a guide.
With ScreenSteps robust content creation tools, it is fast to write a clear, step-by-step guide that answers a question. Some of the tools that speed up the content creation process are text blocks, integrated screen capture, and more.
Plus, there are a variety of article types — focused guides, checklists, workflow articles, etc. — to help employees follow the guides as soon as they find them in your optimized search.
Since ScreenSteps is cloud-based, it also makes it easy to update your articles.
Tip: Use the keywords you learned from reports to optimize your title to match what people are looking for. The title should be written as an employee would ask a question — not with specific vernacular to the company.
3. Contextual help pushes content to end-users via the Chrome extension
With the context-sensitive help tool, your employees don't always need to search for the right article to answer their questions. In the Chrome extension, you can identify articles that should appear on specific work applications, and make them show up as suggested articles on those specific pages.
For example, on your billing system processing site, you could have suggested articles like, "How to process a payment" or "How to give an extension on a bill."
Once employees install the Chrome extension, they can access these suggested articles (as well as the search bar) as they work on different web pages and applications by the blue bell icon on the side of the page.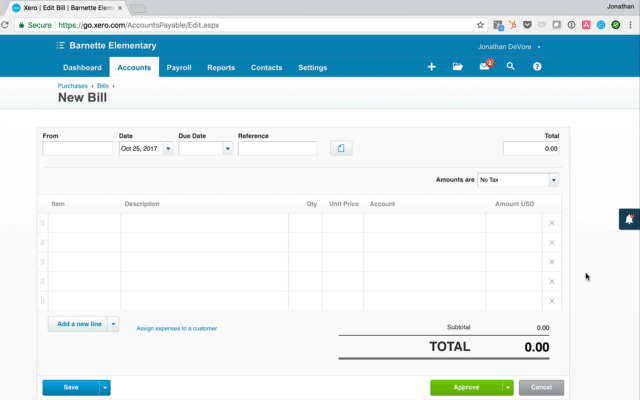 Build an intuitive knowledge base with ScreenSteps
When you build your knowledge base, you want to make it convenient for your employees to use. You want it to be as intuitive as possible — and that takes work.
If you want these results, you need to be that person researching and optimizing content for your company. ScreenSteps helps you do that. And you don't have to do it alone.
Of course, the ScreenSteps team can help optimize your knowledge base so your employees have the information they need at their fingertips. Our coaches can teach you best practices so that more relevant results show up at the top of your employees' searches.
If you haven't had a chance to try ScreenSteps, sign up for a 14-day free trial to see how ScreenSteps provides your employees the aid they need at their fingertips.
If you've already tried ScreenSteps and want help optimizing your ScreenSteps site, talk to a representative about how our coaches can help your authoring team get the most out of your ScreenSteps site.