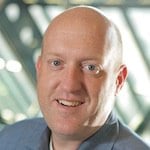 3 Trade-offs You Make When You Switch From SharePoint to ScreenSteps
You've been using SharePoint for some time now, but now you are considering switching to ScreenSteps. But you are hesitating because you have put a lot of effort into creating your SharePoint account and you've seen some success with its tools.
How do you know if you should make the switch? And what are you giving up if you change from SharePoint to ScreenSteps?
As CEO of ScreenSteps, I hear these questions all the time. I always recommend that companies first understand their goals. Then evaluate if their software is helping them reach those goals.
There are four main areas a knowledge base can help companies:
Employees can find what they need and use it while helping a customer
Authors can keep up with content demands
Employees can become compliant with new procedures in less than a day
New employees leave training fully proficient on your procedures and policies
If your SharePoint site fills all four of these points, then you are probably going to be fine to continue using SharePoint to manage your company's documents and resources.
If one of the areas is a problem for a company, then most likely you will want to consider switching to a different knowledge base software (or adding an additional software).
Below, I share three trade-offs you make when you decide to switch from SharePoint to ScreenSteps. Then I'll explain how you can use the two software systems together to organize your documents.
1. No more authoring in Word
With SharePoint, you upload your documents into a cloud library. Most companies use the Microsoft 365 suite along with SharePoint, so they are uploading Word documents, Excel Sheets, PowerPoints, etc. into SharePoint.
The integration of Word with SharePoint makes it easy to edit and collaborate on your Word documents within SharePoint.
If you switch to ScreenSteps, you won't be able to author in Word anymore.
How it is different in ScreenSteps
Instead of creating external documents and uploading them to your knowledge base, you will author your articles on your ScreenSteps site. Your ScreenSteps site works as an internal website for your company's information.
This makes it easier to search for articles. Plus, your guides can be interactive with decision trees, interactive checklists, and Workflow Articles. These articles walk employees through each step of the process.
This will require you to train your content authors on how to create guides in ScreenSteps. Luckily, ScreenSteps authoring tools are easy to learn how to use. The integrated screen capture tool saves time by capturing screenshots and dropping them directly into your articles.
Once trained, one customer was able to create 4X the documents in ¼ of time.
2. You won't have built-in lists for data entry
In SharePoint, there are built-in lists for data entry to organize your uploaded documents for search. SharePoint has dynamic lists that cover three purposes:
Communications lists - To track announcements, contacts, and discussion boards
Tracking lists - To track links, calendars, tasks, problems, and surveys
Custom lists - Where you can create customized columns to track specific information
These dynamic lists are used to help employees filter content that applies to them. You can share these lists with team members. In the end, they are meant to make searching easier.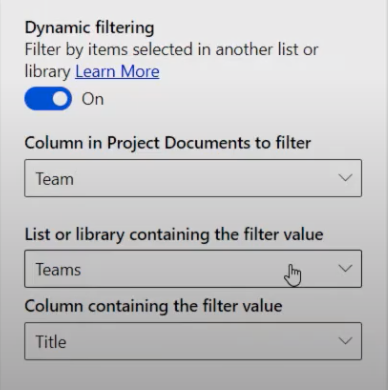 Note: If you decide to keep SharePoint AND adopt ScreenSteps, you can link to the built-in database functionality. You can link directly to a dynamic list that applies.
How it is different in ScreenSteps
ScreenSteps, on the other hand, only has articles — not dynamic lists. While ScreenSteps doesn't have "dynamic filtering," the ScreenSteps software uses different technology and strategies to make it easy for your employees to find the resources they need.
ScreenSteps has "Permissions Management," which allows you to limit the content to different groups of employees. This means they see fewer results — results that only apply to their job — when they search your ScreenSteps knowledge base.
Also, ScreenSteps uses keywords and encourages using shorter articles with specific headlines so employees can find the guides they need quickly.
3. You won't be able to customize your home page using HTML
With SharePoint, you can customize different elements on your home page. SharePoint has built-in features that you can customize, including the theme, site header, logo, and more.
In addition to the set customizations, you are also able to add other elements to your home page by coding HTML. This includes adding snippets, embedding videos, or adding a widget.
If you switch to ScreenSteps, you won't have complete control over the HTML on your home page.
How it is different in ScreenSteps
ScreenSteps also creates opportunities to customize your home page. When you set up your ScreenSteps home page, you can change the theme, add a logo, and choose from options on how to organize your content on the home screen.
However, you don't have HTML coding elements. A ScreenSteps home page focuses on the content, making it easier to search your knowledge base and find articles your employees can use in the workflow.
Should you use SharePoint and ScreenSteps together?
Each software company provides different features and benefits. It's a matter of what features will best help your company achieve its goals.
When you switch to ScreenSteps from SharePoint, you lose a few features, but you gain other features that help you author content quicker, find documents faster, and follow directions more accurately.
It doesn't have to be a choice. SharePoint and ScreenSteps have different strengths and can be used together.
If you are interested in ScreenSteps but still want to keep SharePoint, the two software systems can work together to manage different content. See how SharePoint and ScreenSteps complement each other in the article below.