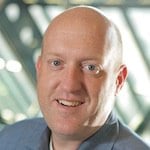 How to write your first call flow if your call center doesn't have documented procedures
Maybe you just got hired at your call center and have been tasked with creating call flows. Or maybe you have been working at the call center for a while now and have finally decided it is time to buckle down and write some call flows or call guides to support your agents.
Either way, the task can seem daunting. There is so much information to gather and so many questions:
What do you really need to include in a call flow?
What tools should you use to create the call flows?
What are best practices for writing the call flows?
In this article, I am going to give you some tips to make the process more manageable and efficient. Most importantly, I'm going to give you a process that will make sure that the call flows you create are effective at helping your agents perform their jobs with fewer mistakes and questions.
The challenge - Knowing where to start
The hardest part about starting with nothing is knowing where to begin. If you just start writing call flows without some careful planning you will probably end up with complicated and confusing documents. A little bit of planning will ensure that you create clearer and more effective call flows.
The problem is that, in most cases, there are no "easy" procedures. For example, if you are a medical organization, a likely situation would be a patient calling to check on the status of their bill. If you talk through that scenario, you will see that there is a lot you need to document. The agent will need to be able to do the following:
Greet the caller
Verify that the caller is authorized to receive the information you are going to give them (HIPAA rules)
Find the patient's account
Provide the information
Be able to answer questions that the patient will have depending on the status of the account
To make things even more complicated, the rules that your agents need to follow may be different depending on what type of patient is calling, what type of bill it is, what is the status of the bill, etc.
Is your head spinning yet? Well, it should be. But don't worry; we are going to simplify this a bit by following a four-step process:
List specific scenarios
Interview Subject Matter Experts (SMEs)
Interview agents
Create the Critical Path and variations
Step 1: List specific scenarios
Scenarios describe situations that your agents are likely to encounter. At this stage of your call flow development, the more specific the scenario the better. If we continue with our medical example from above we might have the following scenarios:
Caller is inquiring about a bill
Caller calls to schedule an appointment
Caller calls to cancel an appointment
Provider calls to refer a patient
Caller calls to update their insurance information
We want to list as many situations as our agents might encounter. By listing these scenarios we will ensure that we are creating call flows that match situations the agents are really encountering.
If you don't have this data readily available, it can be helpful to spend a few days just listening to calls and writing down the scenarios your agents are encountering.
Step 2: Interview Subject Matter Experts (SMEs)
The next step is to interview the Subject Matter Experts (SMEs) as well as the agents. If you aren't already using documented call flows in your call center then there are definitely going to be differences between what your SMEs say should happen on a call and what the agents are actually doing. Part of your job is going to be to reconcile these two versions of what should happen and document it in the call flow.
We suggest doing the following:
First, take a single scenario and come up with a few variations. For example, with the "Caller is inquiring about a bill" we might come up with the following variations:
Patient calls about a bill with an outstanding balance
Relative of the patient calls about a bill with an outstanding balance
Patient calls about a bill that has been paid
Patient calls about a bill that has been sent to collections
These more specific variations will help us get all of the details we will need for the call flow.
After you have the scenarios listed, ask the SME to describe how they would handle each situation and document their answers as a bulleted list.
Step 3: Interview agents and reconcile the procedure
Now you want to take those same scenarios and ask the actual agents how they would handle each situation. As you are talking to them, compare what they are saying to the list you wrote down from the SME.
You are probably going to notice some differences. Add notes to your list of actions. You might want to interview several agents because each one will probably give you a slightly different answer. Keep adding notes to your list to account for each variation.
Next, you will need to go back to the SMEs and discuss what you learned from the agents. Ultimately you have to come up with a single call flow. There may need to be some further discussions and negotiations between the SMEs and agents - and that is all right. The purpose at this point is to get everyone to agree on what the actual procedure should be.
If you don't follow this process then you will likely have to change your call flow multiple times after you develop it. Either the SMEs will say you left something out, or the agents will say, "That isn't actually how we do that." A little bit of planning and investigation work up front will save a lot of frustration later on.
Step 4: Write down the Critical Path and variations
The final part of your planning is to write down the "Critical Path" along with all variations in a nested bulleted list. The critical path documents the milestones and decision points in a given scenario. Here is an example of what a critical path might look like:
After you have the critical path, you then want to list out the variations. It is best to list these as yes/no questions whenever possible. Using yes/no questions will make the call flow easier for the agent to scan while they are on a call.
Here is an example of what that might look like:
Step 5: Fill in the details and format for clarity
At this point, you should have a clearly formatted list of the critical path along with all variations. The final step is to add in the details needed to complete the call and format it for clarity.
If you would like some additional guidance on how to format your guides see these articles:
Next steps
Hopefully, this article has helped you come up with a plan for capturing the information you need to develop effective call flows in your call center. If you have found this information helpful you may be interested in learning more about Interactive Conversation Flows in ScreenSteps. Watch the 90-second video below get a taste of how ScreenSteps can help improve messy and complicated call flows, allowing you to improve the metrics in your call center.