7 Software Tools to Help Improve Call Center Agent Performance
Being a call center agent is a lot like juggling.
On a call, agents are juggling a lot of responsibilities. They have to take calls, know answers to a variety of questions, and take notes that other agents can reference in the future.
That's a lot to handle. It's not a matter of will these juggling geniuses drop the ball, but when. That may sound pessimistic, but it's just realistic. Your agents, while talented, are not superhuman.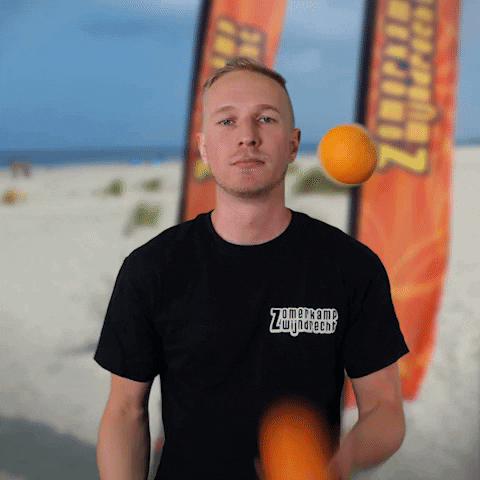 For a call center agent to reach their full potential, they need the right tools to help them succeed.
Now, you have software to help track calls, measure efficiency, and analyze quality, but those don't always help your agents perform better. What your call center agents need is software that will make their jobs easier so they can improve their performance and productivity.
Working for ScreenSteps — a knowledge base platform that helps call centers document and share call flows — I've seen how agile call centers are when they have a one-stop shop for their resources. And that's just one tool that helps your agents refine their skills and perform their day-to-day tasks.
Whether your call center agents work from home or in an office, here are 7 call center software tools to help improve your call center agents' performance and help them better handle calls.
1. Customer Relationship Management (CRM)
Customer relationship management (CRM) is call center software that is a hub for your customer information. It is used to improve efficiency for both the customer and the agents.
It allows agents to access historical data and notes about past interactions with the customer in your CRM. That means customers don't have to repeat a lot of information that the call center has already collected.
After a call, agents update the CRM profile on notes from the interactions. Some of the information stored in a CRM include account information and contact history. Contact history could include:
Tickets
Requests
Complaints
Purchases
It doesn't matter whether your customer support team is talking to your customers via phone, web, or social. Agents can use the information to speed up and improve the quality of customer service.
The power of a CRM is it is a quick way to provide your agents a big picture view of what the relationship with the caller is like.
Plus, it helps your agents provide personalized customer service (which, hopefully, shows up in your QA scores, NPS score, and other customer evaluations).
Many CRM software platforms integrate with other call center software applications.
2. Learning Management System (LMS)
A learning management system (LMS) is a self-paced training program. Depending on the LMS software, you can organize e-learning, build custom courses, and track classroom training.
It is a library of courses that your call center reps can take on their own time during the workday. These courses can teach specific skills and prepare for different scenarios they may encounter on a call.
An LMS helps your agents improve their performance through training and teaching. However, it doesn't help your agents in the moment they need it. This is a preparatory improvement, not workflow learning improvement.
It is a way to incorporate continuous learning into your call center.
🔍 Related: Improve Employee Performance: When to Use an LMS vs Knowledge Base
3. Call scripting
Call scripting software is an employee enablement software that provides agents with written prompts on what to say and do. It is a form of call center troubleshooting software. Using call scripting software, agents follow step-by-step instructions while they are on a call.
These help guides are often interactive, meaning the agents are asked a series of questions and they answer them by clicking their choice (or the choice of the customer). They are also called interactive workflow articles.
A call scripting program can provide verbatim language or prompts so that your agents don't get stuck while they are on a call.
4. Knowledge Base
Knowledge base software helps companies organize their knowledge and resources in one location. It is a one-stop shop for call centers to write, store, and share information and guides with their call center agents.
A knowledge base is another way to incorporate continuous learning into your call center. Agents learn while they are on the job by using your resources. Some of the help guides you can create for your knowledge base include:
Step-by-step instructions
Call flows
Call scripts
Reference guides
There are two options for knowledge bases and both can help improve your agents' productivity and service. These options are an external or internal knowledge base.
I. External knowledge base
An external knowledge base is a customer-facing knowledge base. This means customers can self-service their questions.
Your external (also called a public) knowledge base is a database where customers can find answers to their questions without calling or messaging your company.
These can be gated (require a login) or public (no password required).
With an external knowledge base, the goal is that customers can answer simple questions on their own so that agents have fewer calls to handle.
II. Internal knowledge base
An internal knowledge base is a private knowledge base for your employees. Only your call center agents can access the information in this knowledge base.
The goal with an internal knowledge base is to fill it with resources that will help your agents quickly answer your customer's questions.
🔍 Related: Knowledge Base vs LMS: What Are Their Roles? How Do They Differ?
5. Interactive Voice Response (IVR)
Interactive voice response (IVR) is an automated phone answering system. Typically used for inbound calls, an IVR answers a call and immediately interacts with the caller.
An IVR can either:
Tell the caller the wait time
Provide critical information
Answer some FAQs
Redirect to a website
Take the caller through a call flow
By taking the caller through a call flow, you can personalize your IVR to ask questions and the caller responds. That way, your system can route the call to the right department once the first call center agent is available.
When you use IVR in your call center, it takes something off your agents' plates. Your agents don't need to do as many tasks or spend as much time gathering menial information. Instead, they can get straight to the purpose of a call.
6. Call routing and queue
Call routing is software that automatically queues and distributes incoming calls. The queuing system is determined by predefined qualifications for distributing calls.
Outside of IVR, there are multiple other approaches to routing calls. A few of the approaches that call routing software can help you do include:
Direct routing: Customers direct the call using their phone's keypad.
Geographic call routing: Calls are routed depending on the location of the incoming call.
Skilled-based routing: Assigning agents to specific types of calls and distributing calls accordingly.
Percentage routing: It distributes the incoming calls evenly amongst working agents.
Some call routing software has some of these other options as well as IVR.
7. Call recording
Call recording software allows call centers to record live inbound and outbound calls. It records a call and stores the interaction in the cloud.
While recording calls doesn't seem helpful for your agents at the moment, it provides a good opportunity for phone coaches to go review the calls in one-on-one training sessions.
During call center coaching sessions, the trainer and agent can listen to calls, learn from mistakes, and make goals to improve.
Which tools does your call center need?
There are a lot of call center software applications available — and we only touched the surface in this list. These tools will help support your call center agents so they can feel more confident as they handle calls and improve their performance on the job.
So, how do you choose which tools your call center agents need?
Picking software for your call center can be challenging. Having all of these tools is helpful, but it isn't necessary.
At ScreenSteps, we've created a knowledge base software that allows you to collect all of your company knowledge in one place. It works like call scripting software in that it walks agents step by step through calls.
The one-stop shop makes it fast and easy for you to author help guide and call flows. Plus, your agents can access these guides in as few as two clicks. That translates to agents not needing to put callers on hold to find answers.
If you are considering a knowledge base for your call center, explore this article. In it, we compare two software tools — an LMS and knowledge base — meant for training and improving call center agent performance. Compare the features, benefits, and cost of each software.