SharePoint vs ScreenSteps: What Are the Differences?
When you and your team are evaluating ScreenSteps, you might have questions like, "Why do we need ScreenSteps for a knowledge base? Don't we already have SharePoint?"
And it's true — ScreenSteps and SharePoint do look pretty similar at a high level. Both can be used to store and organize company information such as policies and standard operating procedures (SOPs).
But that's kind of like saying a 2021 Dodge Ram Pickup Truck is similar to a 1985 Chrysler Minivan. Yes, both vehicles can transport things. But when you get down to the details of what they transport and how they can do it, you'll begin seeing a lot of differences.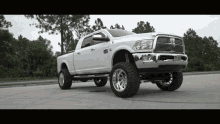 In some cases, the differences won't matter much and you would do just fine sticking with the minivan. If all you're doing is hauling around old boxes of papers to a storage unit, the family classic will do just fine.
But if you need to haul around heavy machinery or load up lumber for a job site, then understanding the differences in horsepower, torque, and load capacity becomes pretty important.
It's the same with ScreenSteps and SharePoint. Through working with companies to implement ScreenSteps, I hear about the strengths and weaknesses of both platforms.
If all you want to do is upload files into folders and you aren't concerned about whether those documents stay up to date or whether employees reference those documents, then using SharePoint will do just fine and ScreenSteps is probably overkill.
But if your company needs employees to handle complex scenarios, be compliant with SOPs (because mistakes are costly), respond to customer inquiries quickly and correctly, then understanding the differences between ScreenSteps and SharePoint will be very important to you.
As the Head Consultant for ScreenSteps, I, of course, know more about and am partial to ScreenSteps. But that isn't going to stop me from providing an honest, factually-based overview of each solution (even if that means ScreenSteps isn't the right fit for your company).
If you are considering SharePoint and ScreenSteps, this article will give you a side-by-side comparison of their features and let you know which solution is a good fit for each situation.
What is SharePoint?
As you already know, SharePoint is most commonly used as a document management system. This means it is used to store PowerPoint, Word docs, Excel files, and PDF files so that employees can access them when needed.
While that is considered a knowledge base, SharePoint serves more as a document repository or document library. All of the documents you store in SharePoint are separated into folders and sub-folders.
Note: SharePoint can also be used to create websites. However, in this blog post, I will be comparing features of SharePoint as a document management system since this is the main way we see departments using it.
🔍 Related: How to Use ScreenSteps Side-by-Side With SharePoint
What is ScreenSteps?
ScreenSteps is an employee enablement software that serves as both a knowledge base and performance support tool. It is used for creating, storing, and sharing procedures and guides.
The role of ScreenSteps is to support your employees while they are working. ScreenSteps does this by providing your employees with procedural guides that are easy to find and use. These are your policies, processes, and procedures.
These are the resources your employees will need to use in order to do their job correctly each and every time.
How do SharePoint and ScreenSteps features compare?
Both SharePoint and ScreenSteps have areas where they excel and areas that aren't as strong. Here is a closer look at how the two knowledge base software companies compare.
Cost
Both SharePoint and ScreenSteps have pricing clearly defined on their websites. Here is a quick overview of costs.
SharePoint
SharePoint has three annual subscriptions that charge per user, per month. These subscriptions range from $5 - $20/user per month.
But most likely, your company has a Microsoft 365 plan where SharePoint is included. So it's probably not costing you anything extra.
ScreenSteps
ScreenSteps subscriptions are available for a monthly or annual rate. When you sign up for a year, you save up to 16% on your subscription.
There are three plans available for ScreenSteps users: Standard, Advanced, and Enterprise. These plans are determined by the number of users. Standard plans start at $2,500 per year or $239 per month for up to 25 users.
Authoring tools
SharePoint
There are no direct authoring tools within SharePoint. However, when you integrate it with Microsoft 365 apps (ie: Word, Excel, PowerPoint), you can update and author with those integrated applications.
ScreenSteps
ScreenSteps has a variety of content creation tools that allow you to quickly author and update articles in your knowledge base. Some of these tools include an integrated screen capture with annotations, decision trees, foldable sections, and more.
Discoverability
SharePoint
SharePoint uses dynamic lists to filter through documents on your drive. These built-in lists can be customized. They are used to help employees filter content that applies to them.
With SharePoint, content is organized in folders and sub-folders. Employees can either follow the path through the folders or use the search bar to find information.
The articles are indexed by the document title, which can make it difficult for employees to find what they're looking for via search since they don't always remember what the document is called.
ScreenSteps
The ScreenSteps knowledge base has a robust indexing system so that end-users can find what they need via search. Besides indexing the titles, ScreenSteps also indexes all of the content in an article. This means when a search is scraping your system for information, it pulls from everything in your articles.
ScreenSteps also ranks the articles in your knowledge base so that the more relevant articles appear at the top of the search results. You can include additional search terms and tags so that more relevant articles appear at the top of search results.
Employees can also use Bookmarks to select specific articles that are stored in a sidebar they can easily access. And Permissions Management allows administrators to limit the articles employees can see so they don't crowd results with unrelated help guides.
Finally, contextual help is available as an add-on for any plan. Context-sensitive help puts related articles on the website where employees are working.
Formatting options
SharePoint
When you use Office 365 to create documents, you get a variety of formatting options in Word, Excel, and PowerPoint.
For example, in Word, you can use bullets, indentations, and insert images. The abilities are different for PowerPoint, Excel, and other Office 365 applications.
ScreenSteps
ScreenSteps has templates for three types of articles: Standard Articles, Checklists, and Workflow Articles. These article templates help you organize content for different job scenarios and are designed to present information in a way that is easy for the end-user to follow.
In addition, ScreenSteps has a variety of tools that make it easier for your employees to follow your guides while in the workflow. Some of these tools include decision trees, hyperlinks, videos that play within an article, expandable sections, and easy formatting tools for making callouts.
Viewing Reports
SharePoint
SharePoint doesn't have site analytics. However, for an additional cost, you can add Microsoft's Power BI. With Power BI, you can see reports on adoption, usage, and mobility.
ScreenSteps
See who is viewing your knowledge base content with ScreenSteps reports. ScreenSteps offers four insight reports: Article Reports (which articles are most popular), User Reports (who is viewing your articles), Course Reports, and Search Reports (what are end-users searching for).
When you know what end-users are looking at and searching for, you can optimize your knowledge base by adding keywords to articles and by creating more content. You can also hold employees accountable for using your resources on the job.
Notifications
SharePoint
If you want to notify a team or individual employees about a change you've made to an article in SharePoint, you need to announce the changes via email or chat.
You can also let teams and individuals know about changes by creating a rule that determines when employees are notified of changes. Each employee can set up individual alerts for themselves by opting in to get an alert each time something changes in a file, link, or folder.
ScreenSteps
When you make changes to ScreenSteps articles, there are two internal ways you can send messages: Announcements and Notifications. Announcements are sent to the end-users to alert them of changes.
Notifications require employees to acknowledge they've seen the changes. Using notifications validates that the changes have been communicated, which is helpful with compliance.
🔍 Related: 3 Trade-offs You Make When You Switch From SharePoint to ScreenSteps
Collaboration
Both SharePoint and ScreenSteps allow you to collaborate with other authors and end-users as you create new procedures and make updates to existing procedures.
SharePoint
SharePoint helps teams collaborate with the Microsoft 365 suite as an add-on. You can edit, comment, and write on shared documents in Word, Excel, PowerPoint, etc.
SharePoint makes it easy to access documents with both a web and mobile app.
ScreenSteps
ScreenSteps provides two main ways for end-users to provide feedback on articles. With Comments, end-users can send clarifying questions to article authors.
Using Revision Notes, end-users can leave a note on specific sections of an article. This is used for letting content authors know when something is out of date or needs to be updated.
Revision Notes allow the commenter and content author to message back-and-forth in a thread until the issue is resolved. ScreenSteps has versioning, so you can save multiple revisions on the same article.
End-users can also rate articles with a thumbs-up/thumbs-down.
Customization
SharePoint
With SharePoint, you can customize different elements on your home page. SharePoint has built-in features that you can customize, including the theme, site header, logo, and more.
In addition to the set customizations, you are also able to add other elements to your home page by coding HTML. This includes adding snippets, embedding videos, or adding a widget.
ScreenSteps
ScreenSteps also creates opportunities to customize your home page.
When you set up your ScreenSteps home page, you can change the theme, add a logo, and choose from options on how to organize your home screen content. However, you cannot customize the HTML on the home page.
Security
SharePoint
Security is a big priority for SharePoint. As part of Microsoft 365, SharePoint has multiple levels of security to keep your information safe in the cloud.
ScreenSteps
Keeping your information secure is ScreenSteps' top priority. ScreenSteps is a SOC 2 certified SaaS company. This means ScreenSteps has undergone an audit by an external company to assess and affirm that ScreenSteps has achieved industry standards in security.
Customer support
SharePoint
SharePoint supports its customers both online and via phone. The phone line for English speakers is available 24/7.
ScreenSteps
Customer support is a top priority for the ScreenSteps team. There are three main ways for ScreenSteps customers to receive support: support ticket, chat, and phone. During business hours, our team responds to most tickets within an hour of creating the ticket.
Features table: SharePoint vs. ScreenSteps
Feature

SharePoint

ScreenSteps

Cost/Pricing

Charge per user, per month
$5, $10, & $20 per user, per month

Charges by users
Plans start at $2,500 per year or $239 per month for up to 25 users
Discount when you sign up for a year (Save up to 16% on your subscription)

Authoring Tools

Requires multiple Microsoft 365 apps (Word, Excel, PowerPoint) to create documents

Integrated screen capture
Foldable sections
Annotations
Decision trees

Discoverability

Built-in dynamic lists
Folders and sub-folders
Title indexing

Bookmarks
Permissions management
Keyword search
Contextual help
Article indexing

Formatting options

With Office 365, you get a variety of formatting options in Word, Excel, and PowerPoint

Decision trees
Hyperlinks
Videos
Expandable sections

Viewing reports

Available with Microsoft's Power BI add-on

Article Reports
User Reports
Course Reports
Search Reports

Notifications

Collaboration

Share documents on the website and mobile app
If you use Microsoft 365 plan, your changes are updated across your synced devices

Revision Notes
Comments (end-user feedback)
Article ratings

Customization

Home page customization
Theme
Site header
Logo
HTML coding

Home page customization
Theme
Logo
Content organization

Security

Multiple levels of security

Customer Support

Support ticket
Chat
Phone
Who is SharePoint a good fit for?
SharePoint is a good choice for your company if you just need a place to upload and organize your files.
If you don't need your employees to use your documents regularly, then SharePoint will help you reach your goal.
If your company already uses Microsoft 365 and you don't need advanced search, SharePoint will be one of your cheapest options. Plus, you already have the applications (ie: Word, Excel, PowerPoint, etc.) that integrate with SharePoint.
You should also choose SharePoint if your company doesn't allow you to use content tools outside of Microsoft 365.
🔍 Related: Is it Time to Invest in ScreenSteps or Should You Continue Using SharePoint?
Who is ScreenSteps a good fit for?
ScreenSteps is the best option for your company if your employees are handling dozens of different procedures a day, procedures are changing on a regular basis, and compliance is a priority.
In other words, if you need your employees to use procedures, checklists, and help guides daily, then ScreenSteps is a good fit.
As an employee enablement system, ScreenSteps is especially helpful in supporting growing and changing businesses.
Choose ScreenSteps if you want to encourage workflow learning and build a culture of continuous learning in your organization.
Another sign that your company is a good fit for ScreenSteps is that mistakes are not an option. Whether it is for compliance or another reason, you can't afford to have their employees make mistakes when following SOPs.
Choose a one-stop shop for your knowledge base
There are many options out there all claiming to be the best knowledge base software. But you really need a knowledge base that will help you reach your specific goals.
If you are looking for a knowledge base that employees can use to help them perform their job, and is constantly being updated, then ScreenSteps is the solution for you.
Ultimately, the advantages of using ScreenSteps for your knowledge base come down to it is easier and faster to create content, and it is easier and faster to use. Companies can keep their policies and procedures up to date and immediately push those updates to the end-user, which leads to fewer mistakes.
Want to see ScreenSteps in action? Schedule a demo today to see how a ScreenSteps knowledge base could simplify the way your company creates, stores, and shares procedures.