How to Write a Good Knowledge Base Article For Different Skill Levels
Let's face it — all of your employees are at a different level when it comes to knowing your company and performance at their jobs.
That makes writing knowledge base articles more difficult.
Your knowledge base articles are resources that your employees will reference on a regular basis. It doesn't matter if they are a newly hired employee or a tenured employee who has been with the company for years.
Everyone needs to reference knowledge base articles to keep up with changes and updates to your policies and procedures.
So, how do you write a knowledge base article that helps both new and experienced employees? You don't have time to write two separate articles.
As Director of Transformational Services at ScreenSteps — a knowledge base software that helps you support employees with documented procedures — I've coached many companies on best practices for writing a good knowledge base article.
Through our work together knowledge managers have been able to create knowledge base articles to support training and continue to support employees on the job, no matter their skill level.
In this article, I'll explain how you can create one knowledge base article for a procedure that supports all of your employees. This will help save you time and simplify instructions, making it easier for your employees to follow procedures.
Purpose of a knowledge base article
To write a good knowledge base article, you need to understand the purpose of a knowledge base article. The purpose of your knowledge base is to help your end-users get unstuck.
Whether your employee has been with your company for a long time or it is their first day on the job, there are going to be moments that they don't know what to do. You want your knowledge base articles to be the answers to your employees' questions when they are stuck.
Your knowledge base articles are what your employees reference when they have questions. That could be a variety of different articles: reference guides, step-by-step instructions, etc.
That can look different if your end-user is a new or tenured agent. But, you don't want to waste time writing two separate articles for the same procedure. There is a way to write your knowledge base articles so that one procedural guide takes care of employees at every skill level.
Why you don't want to create separate articles for new and tenured agents
Nobody wants to recreate work they've already done. When you are writing separate articles for new employees and tenured employees, you are doing twice the amount of work.
Prevent creating duplicate articles. Only create one version of your policies and procedures for your knowledge base. That includes using that same article for onboarding.
Your knowledge base articles should be written in a way that it is just as easy for a new employee to read the first time and it is for the 100th time.
Think of knowledge base articles like food recipes. People don't memorize all the ingredients and directions. They pull up recipes each time they need to make a dish. That's why food recipes are formatted in a way that is helpful for the first time you read it and the 100th time you read it.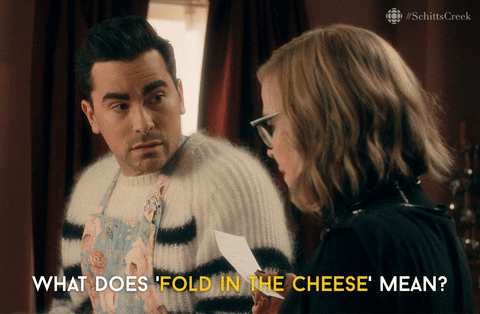 Your knowledge base articles should apply similar principles
How do you do that? With formatting.
One common mistake when writing knowledge base articles

Another way you accidentally duplicate your work is by creating separate resources for your onboard training and your on-the-job support articles.

Instead, use your knowledge base articles in your training. That will give new employees experience searching for and using your knowledge base articles.
How to use formatting to write good knowledge base articles
No matter if you are writing for new or tenured employees, your written instructions should always be simple and straightforward. They shouldn't use corporate jargon.
The real difference is the amount of information you include in your guide. A new employee often needs a lot more detailed information while a tenured employee often only needs prompts on what to do.
Formatting helps provide your employee — no matter their level — just the right amount of information to perform the task without making mistakes.
They do that by first understanding where their employees are at when they use the guide and then capitalizing on knowledge base features.
Understand the assumptions before writing guides

When you approach writing a knowledge base article, you have certain assumptions about end-users.

You assume your employees have basic context for how to use the articles (i.e. how to search and follow articles).

This means you need to train your employees on how to use the knowledge base and basic company information before they will be able to follow your knowledge base articles.
Features to format your knowledge base articles for different skill levels
Every knowledge base software offers different features and tools that you can use to format your articles.
The advantage of creating articles in your knowledge base is that you can have interactive articles. Unlike Word or Google Docs, that means your employee don't have to scroll through a document to find their next step or additional information.
Here are a few interactve options unique to knowledge base software that help you write one article that supports both new and tenured employees. All these options prevent information overload.
Use knowledge base software with interactive articles.
Foldable sections
Foldable sections (or collapsible sections) allow you to hide or expand information.
Experienced employees can leave sections collapsed in a guide if they need a quick prompt, like a checklist. New employees can expand the section for more detailed instructions on how to complete the task.
For example, a tenured agent who has processed a payment hundreds of times wouldn't need a step-by-step guide. However, they could use a checklist to make sure they don't forget anything or make a costly mistake.
Pop-up links
Pop-up links allow your employees to get additional information without leaving the article. Instead of leaving to a new page, the explanation pops up on the page where they are working. Then they can exit out of the pop-up without losing their spot on the page.
This is especially helpful if they forget a term and need a quick explanation.
For example, they are asked to check the routing number on a deposited check but they don't remember which number it is. They can click the work "routing number" and an image of a check pops up on the screen pointing out which location on the check is the routing number.
Alternatively, links that open in a different browser tab can also be helpful in controlling the amount of information you include in an article while not leaving your new employees confused.
Interactive decision trees
Interactive decision trees use questions to help employees figure out the next steps. Employees click on an answer to move them to a next step in a procedure.
These are an upgrade from flowcharts. Since they walk an employee step-by-step through a procedure, it helps an employee at any level avoid making mistakes or forgetting steps.
These questions should be short to help employees quickly read and understand their options so they can move to the next step.
3 benefits of formatting articles
There are many benefits to formatting articles to support different skill levels. A few of those benefits include:
1. Articles get more use
If you can format for the first time and the 100th time, your knowledge base articles will be a lot more effective.
Your employees will find the guides helpful so they will continue to use them on their jobs. That makes it easier for you to communicate updates to policies and procedures because your updates are in the guides your employees are using daily.
2. Easier for new and tenured agents
It is confusing when an employee searches in your knowledge base and two articles pop up for the same process or procedure. Which one do they use?
If there is only one option, your employee knows they have the right help guide. Plus, they don't need to switch which guide they follow as they become more proficient at handling procedures.
3. Individualized experience catered to skill level
Employees have the opportunity to access the right amount of information they need. They can expand sections for additional knowledge or simply check boxes as they move quickly through a procedure.
The experience is catered to what they need because they are driving their experience.
Cut duplicate work with the right knowledge base software
It takes a lot of planning and work to write knowledge base articles that your entire company can use. Simplify your knowledge base article writing by using a knowledge base that provides the features you need.
The ScreenSteps knowledge base has a variety of interactive features — including foldable sections, pop-up links, and interactive decision trees — that make it easier to support all of your employees.
Plus, authoring in the ScreenSteps editor is 75% faster thanks to block authoring and the integrated screen capture tool.
Want to see ScreenSteps in action? Watch the pre-recorded demos to see how ScreenSteps authoring tools work. Or schedule an virtual demo with one of our ScreenSteps representatives to discuss your company's specific needs.